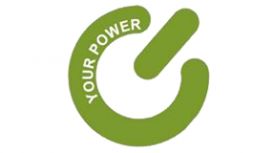 YP Solutions is one of the leading web design agencies, specialising in the development of engaging, eye-catching websites and innovative mobile apps for over 10 years.
Our team of dynamic award-winning developers and designers bring creativity and technology together to consistently deliver outstanding client results.
---
Contact Details
YP Solutions
Business Development Centre, Eanam Old Road, Eanam Wharf
Blackburn, Lancashire
BB1 5BL
Larger Map
Get Directions
Services

Website Design:
YP Solutions – Blackburn based website design company, pride on delivering a wide range of services that can help to amplify and improve your business in every possible way. From Content Management System websites to engaging sites loaded with valuable content and sales information, we make building your reputation easier than ever. From informative to E-Commerce / Online Shopping, we deliver every aspect of the kind of web design Lancashire businesses and entrepreneurs can thrive on using.
Mobile Websites:
The days of having just one design are gone: today, our websites need to be well-read on both desktop and mobile formats. YP Solutions can make sure that you have an easy way of making that possible, delivering a service that can ensure that your website is mobile-friendly and that everyone can get access to your details whether they are at home or on the go.
Online Marketing:
We provide online marketing that can help to promote your brand, your message and your philosophy as a business to the widest audience possible. This can be vital for ensuring that you have all the possible paths forward to progress. Online marketing needs a holistic, authentic touch to make it work: with our developers, we can help your businesses' visibility grow exponentially.
eBrochure:
Any business today that wishes to take itself seriously needs to be able to provide documentation and ideas to clients about what they provide. Make it easier than ever to get the message across and to build a rapport with your audience starting today with high-end digital publishing. Our in-house team will help to create informative and exciting content that, in time, will help to establish your businesses credentials.
Reviews and Ratings
We do not have any reviews about YP Solutions available right now.