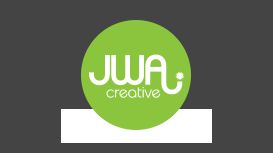 JWA Creative is a small and friendly graphic design agency based in the Cotswolds, midway between Stroud and Cirencester. Headed up by John Allcott, a designer with 20 years' experience, our

creativity is teamed with a focus on good service, flexibility and collaboration. Our clients are both local and UK-wide, range from sole traders through to large corporates, and cross a variety of trades and industries.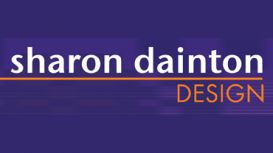 Based in Gloucestershire in the UK for over 10 years, Sharon Dainton is a member of The Design Co-operative and specialises in all areas of graphic design for print and web. The Design Co-operative is

a group of graphic designers who draw on many years' experience and a large pool of resources locally and nationally.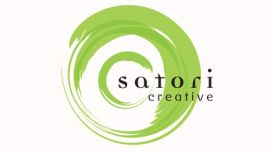 Satori Creative is a Stroud based design agency and offers startups, small businesses and local groups professional quality branding, graphic design, web design and hosting at affordable prices. We

also use our experience and skills to support social enterprise, community groups and therapists. As we are experienced designers, we understand how to balance the needs of living your vocation in life and successfully promoting yourself and your business.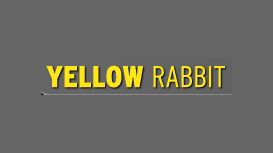 At Yellow Rabbit Limited we create for businesses large or small, anywhere in the world. Our skills combine the use of colour, typography, imagery, shapes, textures and words to ensure that your

publications have the right presence for your market sector. With over 30 years experience and practical, working knowledge of the print industry, you can be sure that every scenario has been calculated to ensure that the final printed product matches your expectations.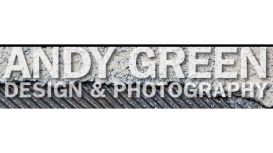 For the past twenty five years I've been helping a diverse range of clients to achieve a variety of creative goals. I've been involved in the design of just about everything from logos, letterheads

and brochures to exhibition graphics, packaging, mail order, direct mail and press advertising. But my service goes a tad further than most design studios.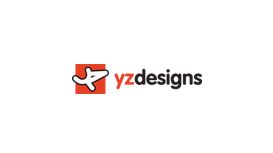 The thing about YZ DESIGNS is that we love the work we do, in fact we class ourselves as the lucky ones in the fact we don't hate going to work each day. I know, boring but true. Our team work well

together on all design requests and we make sure each request we get goes to the best suited designer on our team to get the best design solutions for you and your business.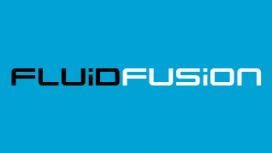 We offer a complete range of graphic design, affordable web design and digital photography services to companies of all sizes worldwide with an aim to help your business grow and present yourself in

the best possible light to your customers. Whether you are a new start-up company or are just wanting to improve your existing company appearance we can help you achieve a professional, consistent brand throughout your business stationery, literature, packaging and point of sale.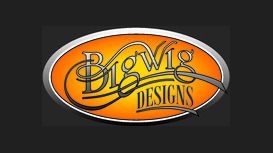 I am a graphic designer with over 25 years experience in the graphic design, advertising, marketing, print, point of sale and direct mail industries. I am a talented and creative thinker, perceptive

to individual and business needs. I have a sound track record in producing logos and promotional material for local businesses providing a 'one stop shop' for graphic design services. My experience and professionalism make the process of promoting your company enjoyable and trouble free.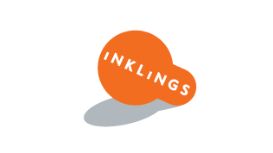 Narjas Carrington set up iNKLiNGS in 2008 after qualifying in business entrepreneurship through the government New Entrepreneur Scholarship (NES) scheme - pronounced 'nezz' - and earned a startup

grant to set up her graphic design business in central Gloucester. The name is about little hints and suggestions that lead to big ideas. Kindling to spark off the burning talent that drives the solution.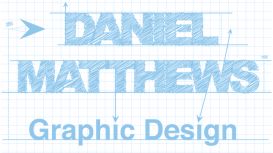 I'm a passionate graphic designer with over three years professional experience and a Digital Media Degree from the University of Worcester. I believe in pixel perfect design and tailor every solution

to the clients needs with a strong focus on the end user. I'm always learning and developing new skills, keeping up with design trends and trying to set my own in the process.