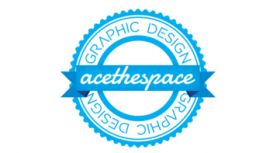 Whilst the rest of the UK was buzzing about the first home Olympics in 64 years, Acethespace Design was just beginning its life in the graphics industry. The beginnings really came about thanks to London, but not because of the London Olympics, no, it was down to Teachology Limited – a London based conference organisor who put faith into a newbie; giving Acethespace the opportunity to spread its wings and begin its first flight. Acethespace developed a speciality for typesetting, this being the largest portion of the work from Teachology, producing brochures and fliers for their conferences. Together the two businesses grew and grew, and still to this day Acethespace continue to produce Teachology's brochures and fliers as well as some newer stuff.
With ever expanding networks and ever developing technology, Acethespace is ever improving, with new tech comes new ideas. Today, Acethespace works alongside some of Leicestershire's largest businesses and companies as well as others dotted about the UK, and these customers continue to be satisfied with our work and every new customer who comes onboard receives equal treatment and high standards no matter who they are or what they do. So, whoever you are, get in touch and we will catering to your every need and desire as is humanly possible to ensure you get exactly what you want, because, our designs are your design.

Reviews and Ratings
Orbit Coaches, Leicester, Leicestershire
Brilliant to work with, very easy to contact and professional. Design of Orbit Coaches website is very good, we highly recommend acethespace for any business looking for good web advertisement.
Ausden Clark Group, Leicester, Leicestershire
The work completed has been extremely professional, the work is always better than what we can imagine possible. The time and effort put in to make the designs perfect is phenomenal.