Recommended Graphic Designers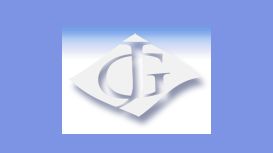 jerrygoldiegraphicdesign.co.uk
I have been providing professional design services for over 25 years, working consistently for high profile publishers such as Ebury Press at Random House, Cico, Myriad, and Watkins Books. An expert

in type-styling, layout design, art-direction, commissioning artwork and photography; from cover designs to complete books, re-use, TV-tie-ins or whole series, I work as a partner to your business operation, producing your publication from first draft into print/web-ready pdf files.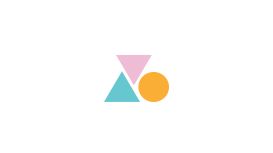 We are Lookout Creative a full service Graphic Design and Digital Marketing agency specialising in working strategically with our clients to create strong visual solutions. We believe in being

truthful in design and marketing. Design is about solving problems as much as attracting the eye. We want the aims and objectives of your business to be visually communicated in the best way possible.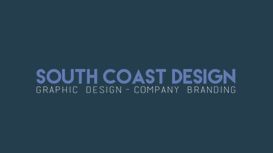 South Coast Design was founded by Bradley Marsh in 2014. The graphic design company based in Bournemouth on the south coast of the UK provides a whole host of illustrative and digital solutions to a

variety of companies across the length and breadth of the UK. Initially specialising in corporate branding packages South Coast Design aimed to provide an all encompassing visual package to start ups and established businesses for an unbeatable price.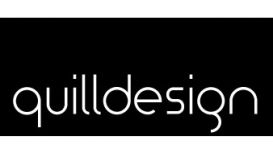 Is a graphic design and print company with over 20 years experience in the industry. Helping clients communicate more effectively with their customers and stand out from the crowd. Offering high

quality creative design which will inspire. Quill Design believes in building relationships and working together with clients, offering individual customer attention, listening to comments and valuing feedback - ultimately producing visually stimulating graphic solutions to your brief and beyond.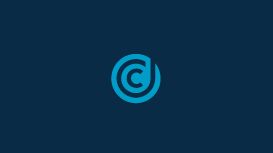 Whether it's developing your website, creating a corporate identity or designing your sales and marketing literature, we'll apply our creative skills and a good pinch of common sense (plus a few years

experience), to bring your marketing project to life.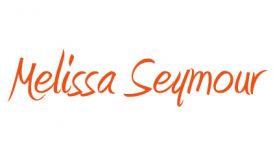 Who is Melissa Seymour? Pay as you go! If you do not need to employ a full time in-house designer, then using my Company is a great way to reach your objectives and save yourself money along the way.

Please feel free to contact me as, and when, you require any help.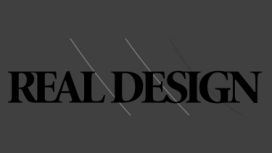 We've got a pretty good idea. You want to enhance your brand and engage your audience. You're looking for creative expertise, strategic thinking, innovation, enthusiasm, buoyancy and commitment. From

people who genuinely care about your project and your goals. You want everything taken care of, a lighter workload. Value. People you get along with brilliantly: a team that's like an extension of your company.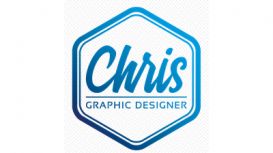 Hi, thanks for stopping by, my name's Chris Eccles and I'm a Graphic Designer based in Burton-On-Trent, UK. I've been a freelance Graphic Designer for 5 years and in that time I have worked with a

range of clients, from small businesses to international companies. I specialise in Branding, Advertising, Logo Design, Print Design and Marketing.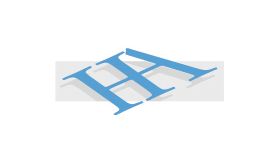 Established for more than 30 years Hills Archer Studios has built a solid reputation in the field of graphic design on reliability and speed. Taking an instinctive approach to design which, when

combined with a wide experience, ensures fresh, exciting ideas, whilst retaining a professionalism one would expect from a 'veteran' in the field. Based in South East London producing the highest quality graphic designs for a wide variety of clients.
We are a small team with diverse backgrounds in traditional print, product design, illustration and online technologies. Over the past 10 years we have provided award-winning solutions ranging from

brand development to websites and multimedia products since 1996. A small but solid team, we are dedicated to producing the most strategic, attractive and affordable design solutions with the minimum of fuss and nonsense.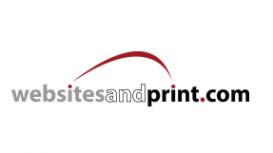 I am writing to thank you for all the work you put into making my new website. Your expert knowledge, patience (and you needed a lot of patience - for which I apologise!) and creativity have resulted

in a site that has drawn lots of comments and compliments. Even more importantly, the site is already ranking on the first page of Google which is amazing, considering it has only been live for a week.
fusiongraphicdesign.co.uk
Ian holds a BA Hons degree in Graphic Design from Nottingham Trent University and has been working in the design field for over 18 years. Ian's skills are in website design, digital media, and highly

creative corporate identity design. He relishes every opportunity to educate and inform clients in order to achieve the best possible solution for a particular project. He's also pretty good at surprising the team with coffees and cake from the local deli.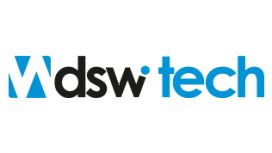 You've got the website, but have you got the look! From branding to brochures, direct mail to catalogues, right through to printing; we can help you every step of the way. In today's mobile world, no

website is going to be successful unless it's optimised for viewing on a mobile device. With a responsive design, the layout of your website will automatically adjust depending on the screen size of the device it's being viewed on.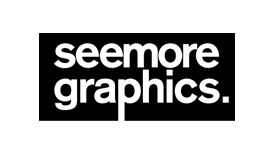 Our aim is to build appealing, fast-loading sites, which are easy to navigate. Email Marketing by Constant Contact is the easy, effective, and highly affordable way to get your message out. It helps

you create high-impact, professional-looking emails-fast and with no technical expertise-and build strong, successful, and lasting relationships with your customers, clients, or members.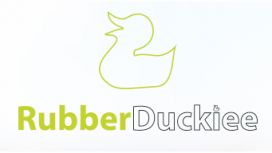 We deliver materials that help our clients build stronger relationships with their customers, partners and within their company, by providing high quality, cost effective solutions. Giving our

customers the winning edge with their; branding, web design, print, exhibition, creative, exhibition services, branding, marketing and packaging. We provide our clients with new and creative ideas, that help them get the best results.