Recommended Graphic Designers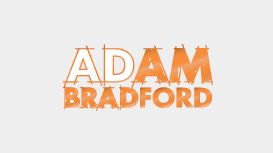 Do you need a website that stands out from the crowd? From simple brochure-style websites to full e-commerce and content management systems, I can help you present the image you desire and make your

business more successful. In addition to looking good, your website will need to attract visitors. I am an expert in building and working with brands and have extensive marketing experience.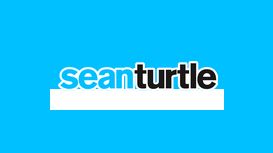 I specialise in designing for print and web. I help clients start up their business, and provide support and advice on how to situate themselves in the market. I firmly believe that a relationship

between client and designer should be professional but relaxed - client's shouldn't be afraid to ask a question of their designer, regardless of the context. I'm currently a Senior Designer for a design firm in Nottingham, UK, and I also run a thriving freelance business.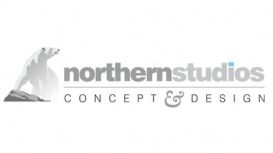 Northern Studios brings to you and your company innovative and uniquely creative designs to encompass all aspects of integrated marketing. We take great pride in our achievements, all of which are now

available for you to utilise for the betterment of your corporate presentation. If you are happy to mimic other companies, you do indeed have plenty of choice; there are hundreds of pre-made templates out there.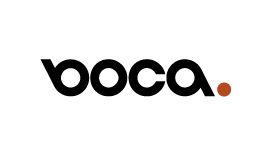 Boca is a web design & graphic design company, based in Blantyre, Lanarkshire. With over 12 years' experience in the design industry, we fully understand how important it is to cater to our customers

requirements. We produce search-engine friendly websites, content management websites, responsive websites and bespoke web designs. We also redesign and freshen up existing websites, which are in need of that all important facelift.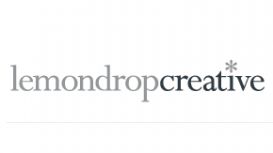 We celebrate our 21st Anniversary in 2015.quite an achievement in this game. In that time we have won a number of national awards and were even invited to the palace to collect one from Prince

Charles. Our biggest success, however, is really our great partnerships with our lovely clients. We define ourselves by these relationships.take a look at their testimonials, or, better still, drop them a line.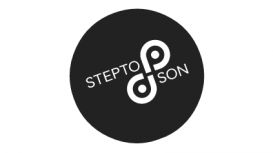 Our clients span a wide variety of industries, from investment and property companies to jewellery and cosmetics brands, and one thing they all have in common is that they don't just want beautiful

design, they also want results. Whether that's a conversion on a website or an effective call to action within a marketing campaign, we bring our creativity and business experience to all our projects. We have gathered together a group of talented professionals who are specialists in their field.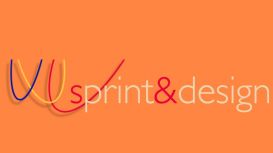 Sprint & Design are a graphic design and digital print company based in Newark, Nottinghamshire. Our team has a collective experience of over 100 years within the industry. Using our knowledge and

expertise, we pride ourselves on providing quality design and print to our clients. Whether you require business stationery or major exhibition graphics, we have it all covered "from start to finished".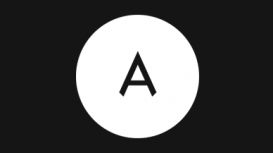 Logos are integral to how the company is viewed in the market place. At Adgective we understand what the client's needs are before creating their new logo or brand. A strong logo can have great

implications on how successful a business is, as first impressions certainly count.
Squegg Brand Consultants are a thriving creative brand agency based in Stockton on Tees in the North East of England. We offer a wide range of services from branding design to website design to print

management. We are a partnership with a combined experience of over 17 years. Specialising in graphic design, web programming, robust design and analysis, brand consultation, new media platforms, social media and marketing both online and offline.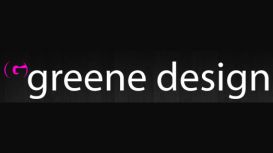 Greene Design are a graphic design agency based in St Albans Hertfordshire. Formerly based in London we have now been established for 17 years and in that time we've kept quite a few clients happy. We

take great pride in creating effective, creative solutions for clients on time, every time and within budget. We live by the old phrase 'you're only as good as your last job', our last job is how every customer rates us and we wouldn't have been going for 17 years without it.
All of our team have at least ten years non-design corporate experience plus at least ten years working as graphic design and web design professionals. We find it really helps to have real business

experience when working with real businesses. Led by Jayson Winters, who has years of experience advising small and medium-sized businesses in a commercial capacity, brace has the ability and expertise to fulfil commissions from all sectors of business, at all stages of development.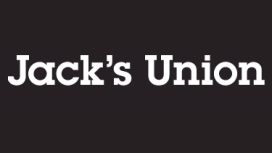 Jack's Union is an innovative graphic design agency based in the Midlands. We offer a full range of design services to meet clients' needs, from identity design to print work, and digital development

to image making. Our informed approach and enthusiasm for design creates striking visual solutions that make our clients stand out from the crowd.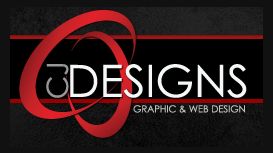 Our Web Design and Graphic Design services combine strategy, creativity, and technology. Good Graphic Design and Website Design is essential to achieving a strong business outcome. It helps to draw

peoples attention towards your business and makes you look professional.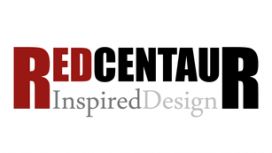 In response to the growing demand for affordable web hosting, Redcentaur launched a hosting service. Small businesses can now obtain great web hosting for less outlay. You can save money and you don't

even need to be a design client. Discover great deals on our hosting site.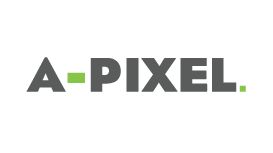 A-Pixel is the go-to agency for all your design solutions. With over ten years of experience and expertise, our team creates powerful and imaginative concepts for our clients across the UK, which

inspire and appeal to your audience, putting your brand firmly in the limelight. If you're looking for an agency to overhaul your marketing, you've come to the right place.